Personal Health Advocacy: How to tell your health care team what matters most to you!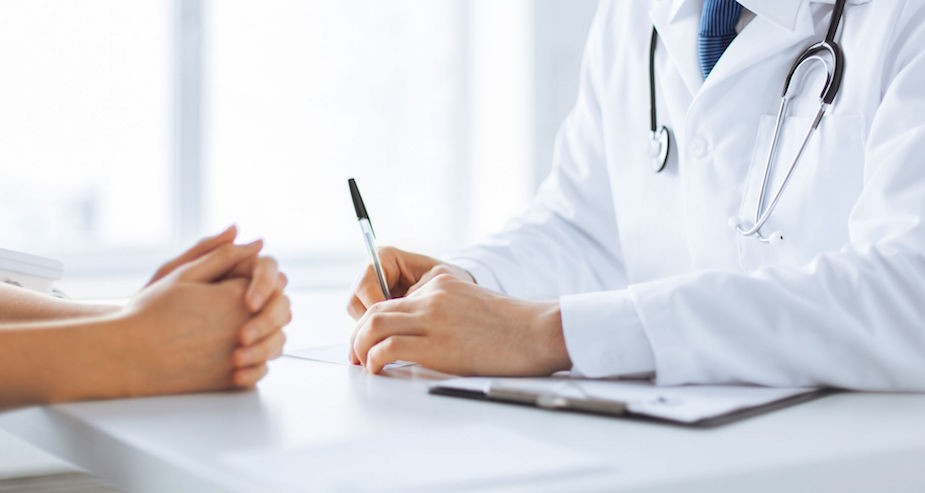 Personal Health Advocacy: How to tell your health care team what matters most to you!
By Karen VanderLaan- PhD, MSN, RN
Nurse Advocate for IKOR of North Grand Rapids.
A key part of every health care encounter is letting your health care team know what matters most to you. An "advocate" is a person who speaks or writes in support of a person or a cause (www.Dictionary.com). For most of us, our best advocate will be ourselves or someone who knows us very well.
When is an advocate needed? Any time information is being exchanged that will be used by you and others to make decisions. In health care settings, this describes every health care visit, whether to your regular doctor's office or to a hospital or other health care facility. To effectively advocate, you need an agenda; that is, a clear idea of what you are advocating for or against. The best ways to prepare your agenda are to: 1) Know yourself and 2) Know what decisions may need to be made. This article will help you draft your health advocacy agenda through answering questions.
many people think, "What's the matter with you?" is an important question to answer for your health care team, essential information is "What matters most to you for your health care?" For example, who are important people in your life? What are important personal habits—such as eating or sleeping—that keep you healthy? Do you like to make decisions alone or in consultation with others? Is doing your own research important? Start your health advocacy agenda by listing 5-6 characteristics that matter to you as you seek or need health care.
Next you will need to answer some questions about your health condition(s). If you have a health condition, make some notes about it. For example, what are your symptoms? What makes you feel better (or worse)? What treatments or medications are you currently using? How do you know if they are working (or not)? What is the impact of this health condition on your daily life? When you see your health care providers, it is important to tell them about any changes—for better or worse—that have been happening in the past few months. Also talk about any future problems you are concerned about.
Dr. Atul Gawande, a surgeon in Boston and well-known author of the book Being Mortal, writes about "Hard Conversations" we may need to have with ourselves and our health care team when our health conditions become worse. He suggests four questions to answer if your health is worsening.
Your answer to the first question, "What do you think is happening?" is important because it helps you tell your health care team what you understand about your condition and any changes. It clues the health care team into things you have noticed or are concerned about. If you have some misinformation about your condition or symptoms, the health care team can provide explanations or more correct information.
Your answer to the second question, "What are your fears?" helps you tell your health care team what worries you have about living with this condition, both now and if things continue to get worse in the future. It is normal to be afraid of things you haven't yet experienced and your answers will help your health care team members focus your treatment and care on the things that matter most to you.
Your answer to the third question, "What are your goals?" tells your health care team what matters most to you in the future. Be specific about upcoming events or goals that are important to you, such as weddings, graduations, or births. You should also discuss your goals related to the way you feel and how your health is managed.
The fourth question, "Are there any tradeoffs you are willing to make?" helps you compare different options. Keeping what matters most to you in front of you will help you decide if you should undergo or postpone a treatment or a procedure, start a new therapy, or stop something you are currently doing.
A final question to ponder is, "What does 'living well' mean to you?" For example, if you were having a good day, what would happen? With whom would you talk or visit? What might you do? How would you feel? As significant, to you what would no longer be "living well?" These questions continue to help you really identify what is MOST important to you.
With these answers you can begin to draft your personal health advocacy agenda before your next encounter with health care team members.
The next Family Caregiver University class will be held on Thursday- February 22- 2018.: 1-3 p.m. and will focus on Health Advocacy- What does one need to know. The class will provide more detailed information on the essential items of Health Advocacy. Karen VanderLaan and other representatives will be sharing in the class from their experiences at IKOR, Making Choices Michigan and Area Agency on Aging of Western Michigan.
For a full list of Family Caregiver University classes provided by the Caregiver Resource Network, please call (888) 456-5664 or visit www.caregiverresource.net.
Caregiver's Corner is provided as a public service of the Caregiver Resource Network. The Caregiver Resource Network is a collaboration of West Michigan organizations dedicated to providing for the needs and welfare of family and professional caregivers within the community. Funded by the Area Agency on Aging of Western Michigan with Older American's Act Title IIIE, Family Caregiver Support funds.