FCU: What is an End-of-Life Doula?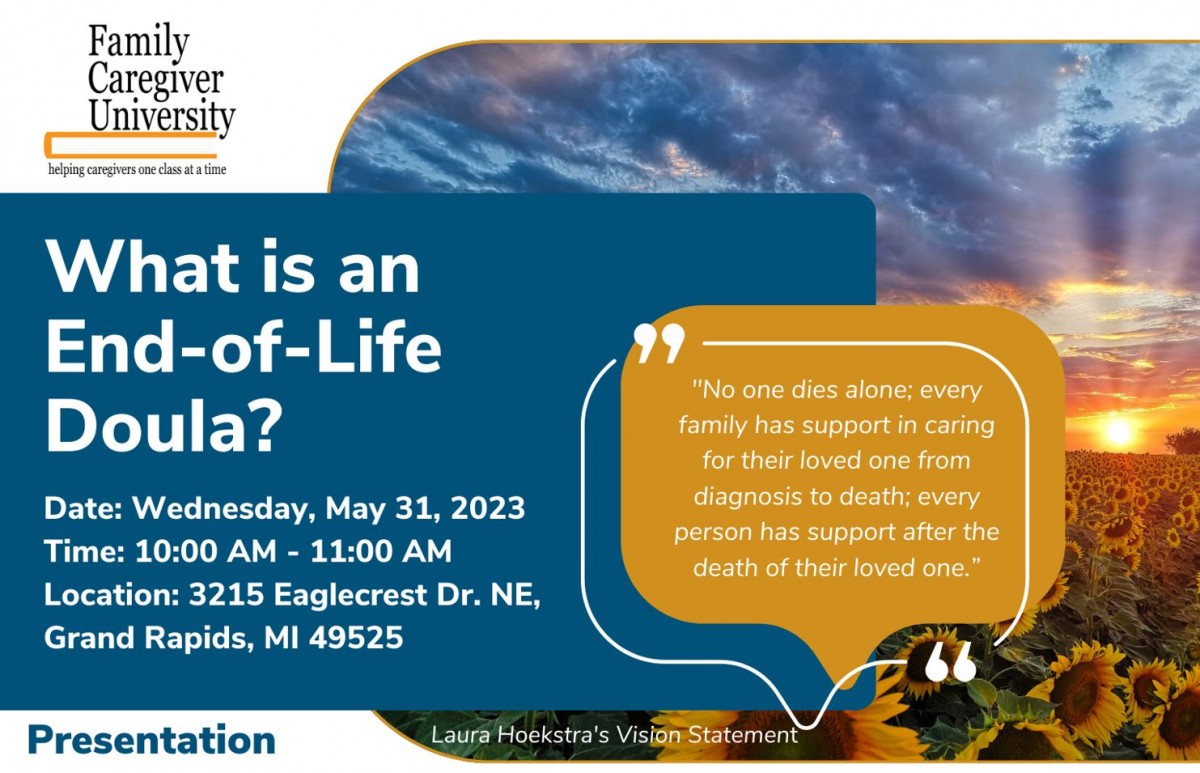 Wednesday, May 31, 2023 - 10:00 am - 11:00 am
What is an End-of-Life Doula?
This informative presentation will answer these questions and more!
What does an End-of-Life Doula do?
Who do they support?
How can they make a difference for caregivers and their loved ones?
Speaker: Laura Hoekstra
Grace in the Leaving End-of-Life Doula Services, LLC.
Laura brings her lived experience as a young widow, single mother, and caregiver for both parents to her work as an End-of-Life Doula. She received her training through The Dying Year in Ann Arbor, Michigan and is a member of the National End-of-LifeDoula Alliance. She is also a Certified Grief Educator and a First Steps Advance Care Planning Facilitator through Respecting Choices.
REGISTRATION REQUIRED!
(616) 222-7032 or Registration@aaawm.org
There is a suggested $5 donation, payable at the door.