FCU: COMMUNITY RESOURCES A TO Z: PART II- TRANSITIONING TO LONG-TERM CARE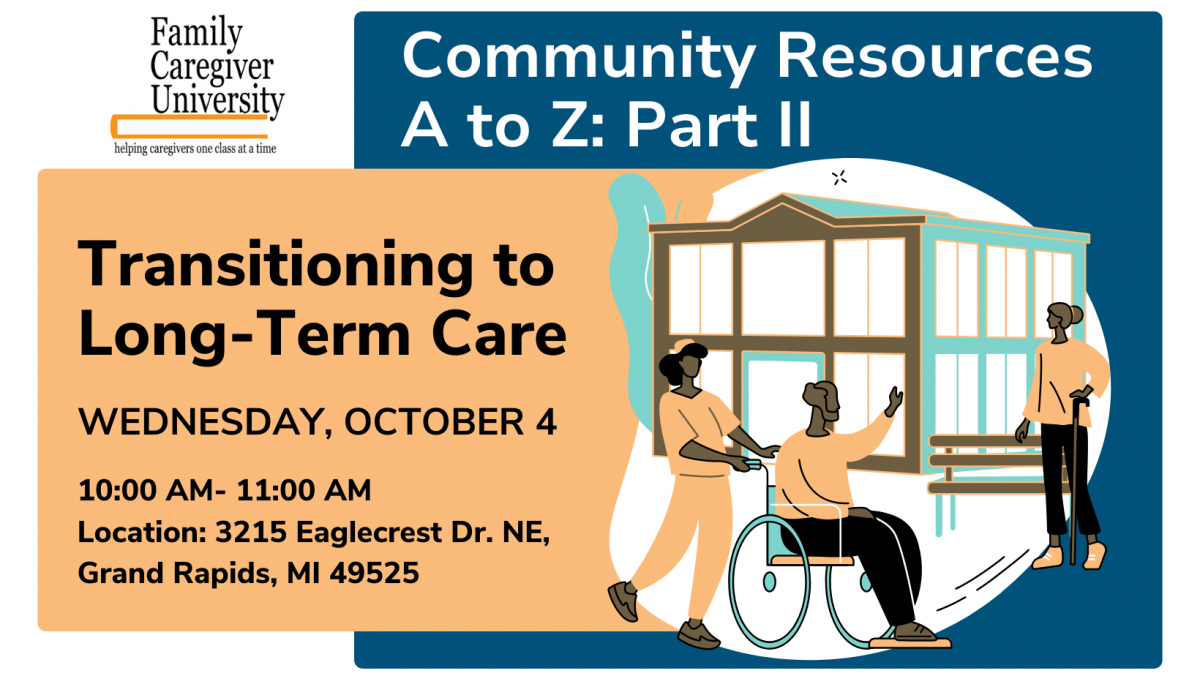 Wednesday, October 4, 2023 - 10:00 - 11:00 am
PRESENTATION
This class will focus on the transition to long-term care when it comes to that time. The panel will discuss the differences between assisted living settings and skilled nursing facilities, your rights as a resident in these facilities, and general cost information. Emphasis will also be on helping caregivers identify ways to be proactive when looking into options for this loved one.
SPEAKERS
Andrea Westendorp, LLMSW, Contract Administrator – Caregiver Services, AAAWM
Angela Goetz, CDP- State Certified Long-Term Care Ombudsman
Bob Callery, LMSW- MMAP Regional Coordinator, AAAWM
Liz Barnett, LMSW- Outreach Specialist, AAAWM
Sandi Wake, CPRS, CSA- Certified Senior Advisor, CarePatrol of Western Michigan
REGISTRATION REQUIRED!

Or call (616) 456-5664