FCU: COMMUNITY RESOURCES A TO Z: PART 1- UNDERSTANDING IN-HOME CARE OPTIONS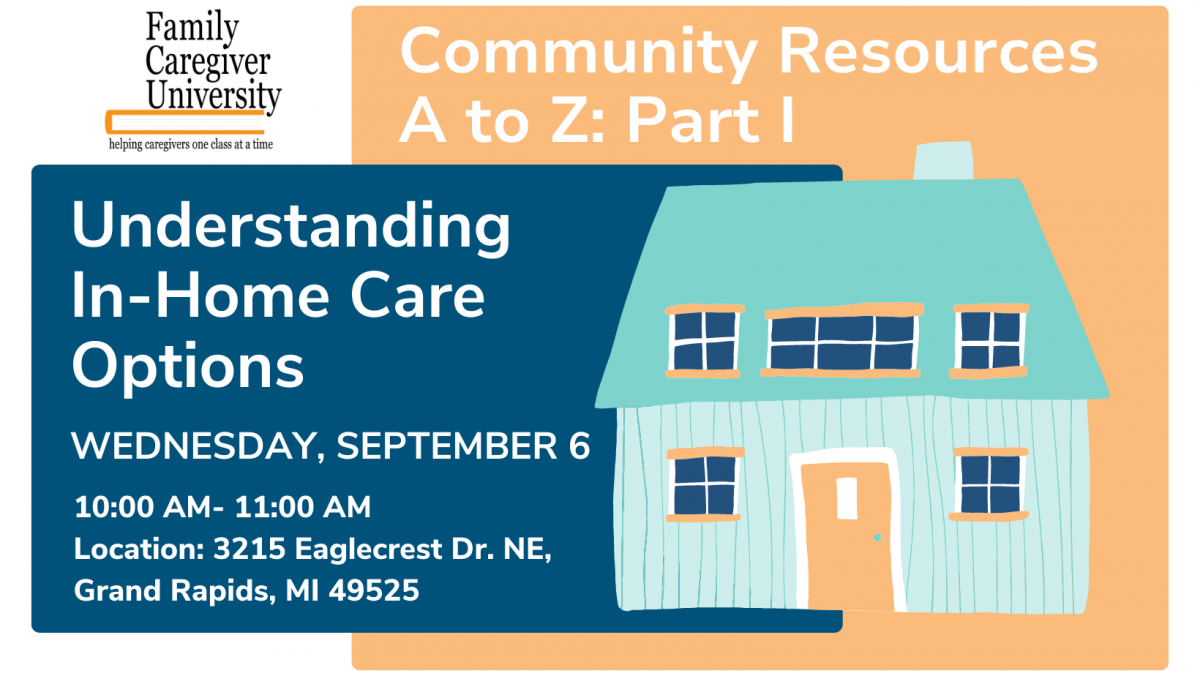 Wednesday, September 6, 2023 - 10:00 am - 11:00 am
PRESENTATION
Join us as we bring back one of our most popular Family Caregiver University class series- Community Resources A to Z! In this first session, you will learn about a variety of options for care in a home-based setting, such as Kent County Senior Millage, CareManagement services, Medicare, Medicaid (including Choice Waiver), PACE, private duty home care, Adult Day Care, respite services and much more.
SPEAKERS
Andrea Westendorp, LLMSW, Contract Administrator – Caregiver Services, AAAWM
Bob Callery, LMSW, MMAP Regional Coordinator, AAAWM
Liz Barnett, LMSW, Outreach Specialist, AAAWM
Rashea Nidefski, LBSW, Community Outreach Representative, Care Resources PACE
REGISTRATION REQUIRED!

Or call (616) 456-5664