CRN Diversity Academy: Warriors Among Us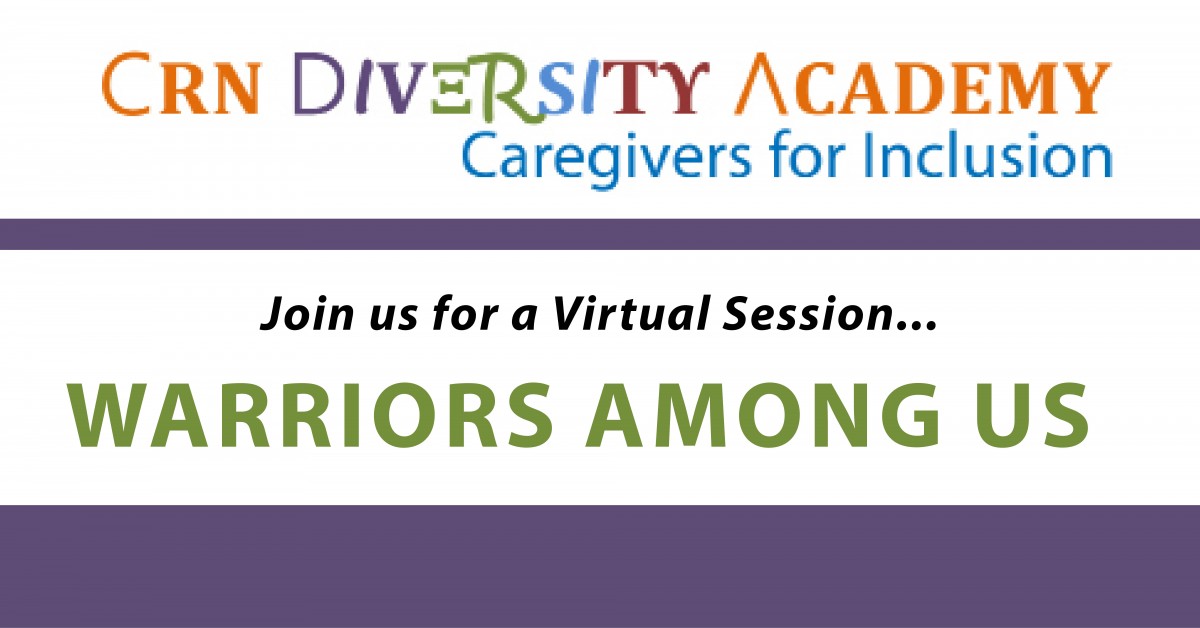 Tuesday, October 27, 2020 - 2:00 - 4:00 pm
Providing excellent healthcare requires knowledge and compassion on the part of providers in all circumstances. When caring for a Veteran, additional knowledge regarding military service and way of life is critical. Learning about branch of service, time of service, and the unique experiences a Veteran may have encountered, allows healthcare providers to better serve those who so courageously served us.
Please join us for "Warriors Among Us", led by Dr. Michael Paletta, Chief Medical Officer at Hospice of Michigan. Dr. Paletta, a distinguished Fellow of the American Academy of Hospice and Palliative Medicine, is a United States Air Force Veteran. Trained at the U.S. Air Force School of Aerospace Medicine, Dr. Paletta earned the rating of Chief Flight Surgeon, and was the Surgeon General for the Michigan Air National Guard for 12 years.

Dr. Paletta's one hour presentation will be followed by a one hour panel discussion—details forthcoming.
**2 Nursing and Social Work CNE/CEU's pending.
Registration Required!
Email: registration@aaawm.org or call: 616-222-7032
Once you are registered, you will be provided with the information for phone and online meeting access. For nurses and social workers seeking credits, license number required at the time of online registration.