Events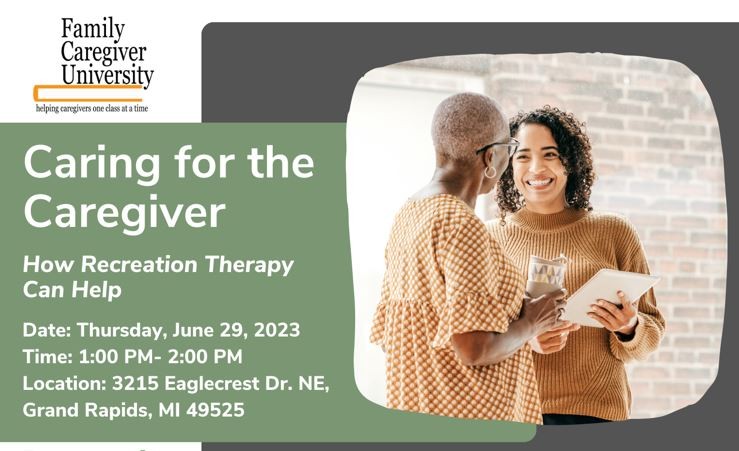 Thursday, June 29, 2023
1:00 pm - 2:00 pm
3215 Eaglecrest Drive NE, Grand Rapids, MI
Thursday, June 29, 2023 | 1:00-2:00 pm | 3215 Eaglecrest Drive NE, Grand Rapids, MI 49525
Presentation:
This class will focus on the caregiver and how they can still care for themselves. With less time for themselves, the LTS programs help provide caregivers with leisure opportunities that we all desire."I don;t have time for that" are familiar words that we hear. Through recreation therapy, we educate and demonstrate how you can make time for yourself to help ease the burden of caregiving.
Speaker: Kristine Schwab, Life Therapeutic Solutions
Life Therapeutic Solutions serves the West Michigan community through recreational therapy and provides services across the age span. Owner, Kristine Schwab, has been providing recreation therapy services for over twenty years. Kristine has administered Kent County Senior Millage Program, Stepping Stones, for 22 years and enjoys working with the older adult population.
Registration Required!
Call: (616) 222-7032 or Email: Registration@aaawm.org