There Is No Good Card for This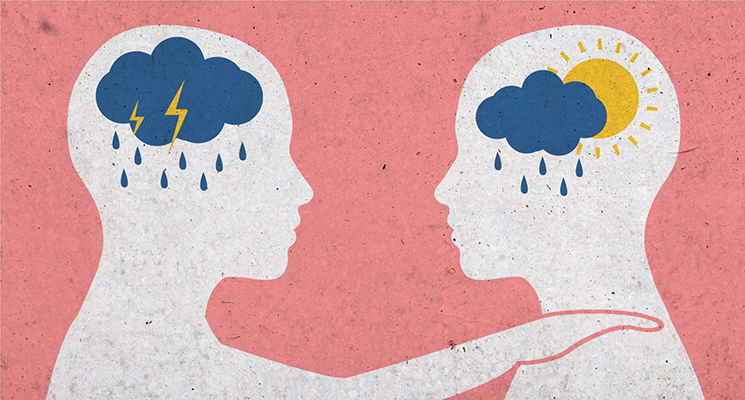 By, Sara Vlas, MSW Candidate and Contract Administrator Intern for AAAWM
Picture this: you are at work or a church gathering or some other social location. You see Jim nearby, just back from his trip out to Chicago to attend his father's funeral and sort out the estate after Jim Sr. passed way three weeks ago. You know they were close and spoke on the phone often. Although not a close friend, you and Jim have been friendly acquaintances for years, and so you want to extend condolences. But Jim is a proud guy, and he looks fine. When you get near him, you don't know how to breach the subject, so you just pretend the bathroom was your goal all along and awkwardly brush by him without making eye contact. Your toes curl with embarrassment and you curse yourself all the way home. But you've already blown it, so now you will have to avoid the topic tomorrow, or it would be too weird….
We have all been in situations like these! Maybe it is a colleague, friend, neighbor or family member who is experiencing a loss or crisis; a divorce, illness, death, loss of job, infertility, etc. How do we know what to say or do? The "I'm sorry" is used so much, is it too cliché? Would it be polite just to go about business like normal and pretend everything is the same? Is an email OK or tacky? Would it make them feel better if I share how hard my parents' death was for me?
Here is the good news: we all struggle with sensitive situations like these. It is hard to know what to say, what to do or when to just not say anything. We want to be thoughtful and kind, yet not overbearing. We want to be compassionate and empathetic, but not pitying or condescending. We want to solve their problems, but just can't.
Is there a good guide for these situations? As it turns out, yes there is!
The 2017 book There is no good card for this: What to say and do when life is scary, awful, and unfair to people you love, presents us with an easy-to-read guide to navigate us through these tough times. This book is a collaborative effort of a nontraditional greeting card designer and a PhD Empathy Expert, and is the material that will be used in the next Family Caregiver University Class – Empathy: What is it and can it be learned? This class will take place on Thursday August 8, 2019 from 1:00 to 3:00 pm. The speaker will be Sarah Sobel, LMSW, from the Area Agency on Aging of Western Michigan.
For a full list of Family Caregiver University classes provided by the Caregiver Resource Network, please call (888) 456-5664 or visit www.caregiverresource.net. The website also includes a helpful list of resources.
Caregiver's Corner is provided as a public service of the Caregiver Resource Network. The Caregiver Resource Network is a collaboration of West Michigan organizations dedicated to providing for the needs and welfare of family and professional caregivers within the community. Funded by the Area Agency on Aging of Western Michigan with Older American's Act Title IIIE, Family Caregiver Support funds.