Caregiver's Corner: Taking the Fear Out of Maintaining Independence and Aging in Place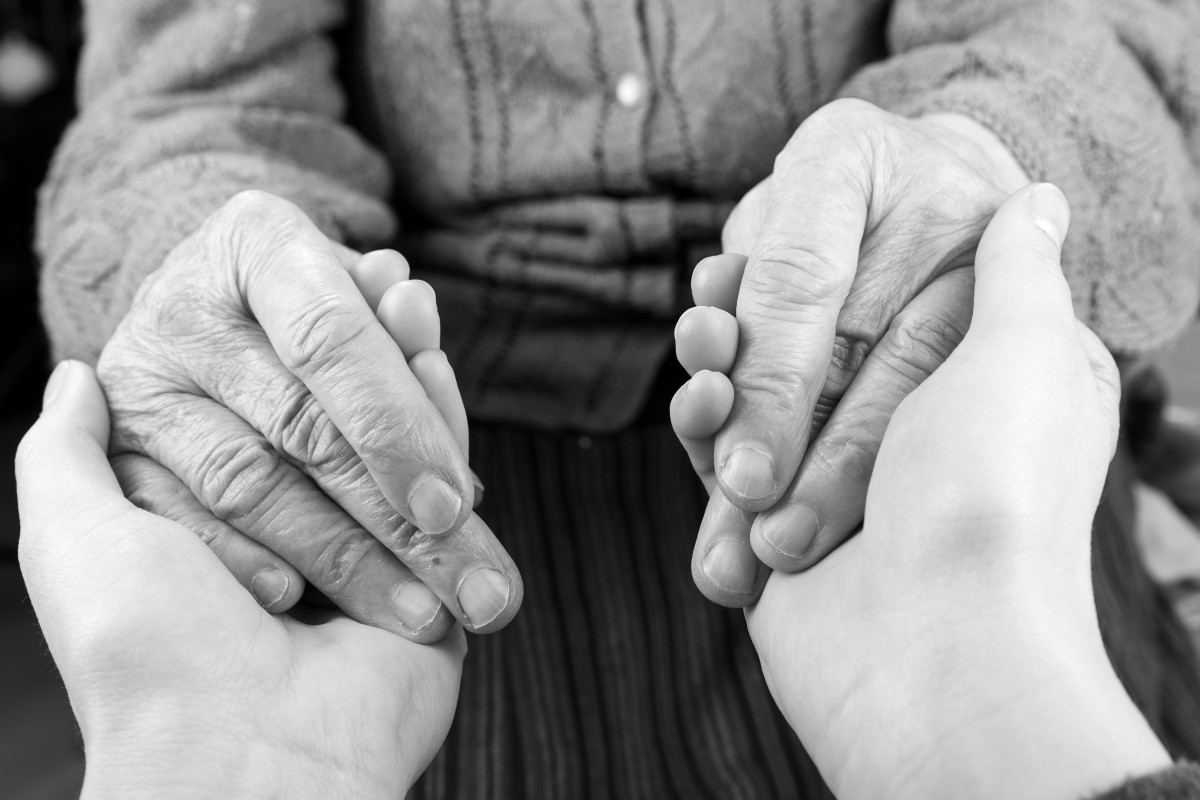 By: Ashley Bieber MS
Graduate Intern with the Area Agency on Aging of Western Michigan
Studies have found that many older adults fear their loss of independence more than they fear death. A Home Instead Senior Care Network study found that the top 10 things seniors over 55 fear most are:
Loss of independence

Declining health

Running out of money

Not being able to live at home

Death of a spouse or family member

Inability to manage their own activities of daily living

Not being able to drive

Isolation or loneliness

Strangers caring for them

Falling or getting hurt
Unfortunately, many of these fears are related and as a result, many people do not seek help until they are in a crisis. This does not have to happen. Needing assistance does not mean losing independence. There is no quick fix or road map that works for everyone to navigate these fears and the inevitable need for assistance. However, there are a variety of resources and support options available to help meet the needs of individuals in home and provide relief caregivers who may feel overwhelmed and strained while helping their loved ones.
The following provides a brief explanation of the income-based and non-income-based resources individuals may pursue to help them age in place.
Income-Based Options
Several programs are available to lower-income individuals to help them age in place. There are criteria that must be met for eligibility and sometimes there is a waiting list for services, which is why it is important to plan ahead. After an initial screening, an individual would assess to determine the services they need.
MI Choice Medicaid Waiver: MI Choice Medicaid Waiver is a long-term care program designed to be an alternative to nursing home placement. To enroll in this program there is first a prescreen interview over the phone with available financial information to confirm eligibility. Next is an in-person assessment with a registered nurse and licensed social worker to develop a person-centered service plan for services to be coordinated to ensure the individual's needs will be met in the setting they choose on an ongoing basis.
PACE: PACE is an all-inclusive program geared toward individuals who would have otherwise qualified to reside in a nursing home setting or receive MI Choice Medicaid Waiver program services. There is a similar intake process as the Waiver program, however, once enrolled in PACE, much of the care takes place outside of the home at their day facilities and individuals will benefit from PACE being the provider for all of the things they may need: primary care, dental, vision, podiatry, pharmacy, adult day center, and transportation.
Adult Home Help: This program helps to meet the in-home personal care needs and homemaking needs of an individual who meets criteria per the Michigan Department of Health and Human Services (MDHHS). These criteria include income guidelines and the person must be eligible for Medicaid in order to be considered for the program. If enrolled, a person may have a paid caregiver in place to assist with their ongoing needs.
Non-Income Based Options
In addition to the income-based programs, there are also a variety of programs that offer services to age in place with varying out of pocket costs. The cost of these programs can range from no out of pocket cost to complete private paid depending on income and program requirements.
Private Duty Home Care: This is care is typically provided by an agency. Common types of private duty care services are personal care, homemaking, meal preparation, and medication reminders. It can vary between agencies in the amount of care that can be offered as well as how much their hourly rates are. Some agencies may accept insurance, such as Medicare or Medicare Advantage plans. However, insurance will have specific criteria that a person must meet in order to receive care covered by their plan and it is usually meant to be used for short term rehabilitative "skilled home health care" and any "nonskilled" day to day services would be self-paid. Before seeking these services, it is a good idea to work with an agency and discuss out of pocket cost.
Adult Day Health: Adult Day Centers are offered in many areas and can have a medical focus, social focus, or both. Individuals can go to the center where the staff may offer some personal care as well as meals and social activities. Many times, there are also transportation options to and from the facility. This can be an option for someone who cannot be left alone because of safety risks but may not have a caregiver that can be present with them at home or for respite opportunities for caregivers.
Care Management: A Care Management team comprised of a social worker and nurse coordinates the care an older adult might require to remain independent. Care managers set up services for personal care (i.e. bathing), homemaking (i.e vacuuming, laundry, other light housework), and/or respite to individuals age 60 and up who live in an independent setting and need some assistance meeting their ongoing needs. This program may be used to connect you with other programs to meet your needs
These are just a few of the many options available to keep you or your loved one at home. Knowing your options, what resources are available, and getting connected to support early can help manage the top ten fears and help individuals maintain independence and dignity as they age.
To learn more about these programs, plan to attend our next Family Caregiver University class on Thursday, October 29, 2020—1:00-3:00 p.m., In our class, "Understanding Options to Maintain Independence" we will have experts from different fields available to explain programs more in depth and to have your questions answered.
For a full list of Family Caregiver University classes provided by the Caregiver Resource Network, please call (888) 456-5664 or visit www.caregiverresource.net.
Caregiver's Corner is provided as a public service of the Caregiver Resource Network. The Caregiver Resource Network is a collaboration of West Michigan organizations dedicated to providing for the needs and welfare of family and professional caregivers within the community. Funded by the Area Agency on Aging of Western Michigan with Older American's Act Title IIIE, Family Caregiver Support funds.