Caregiver's Corner: 8 Mindfulness Tips during the Holidays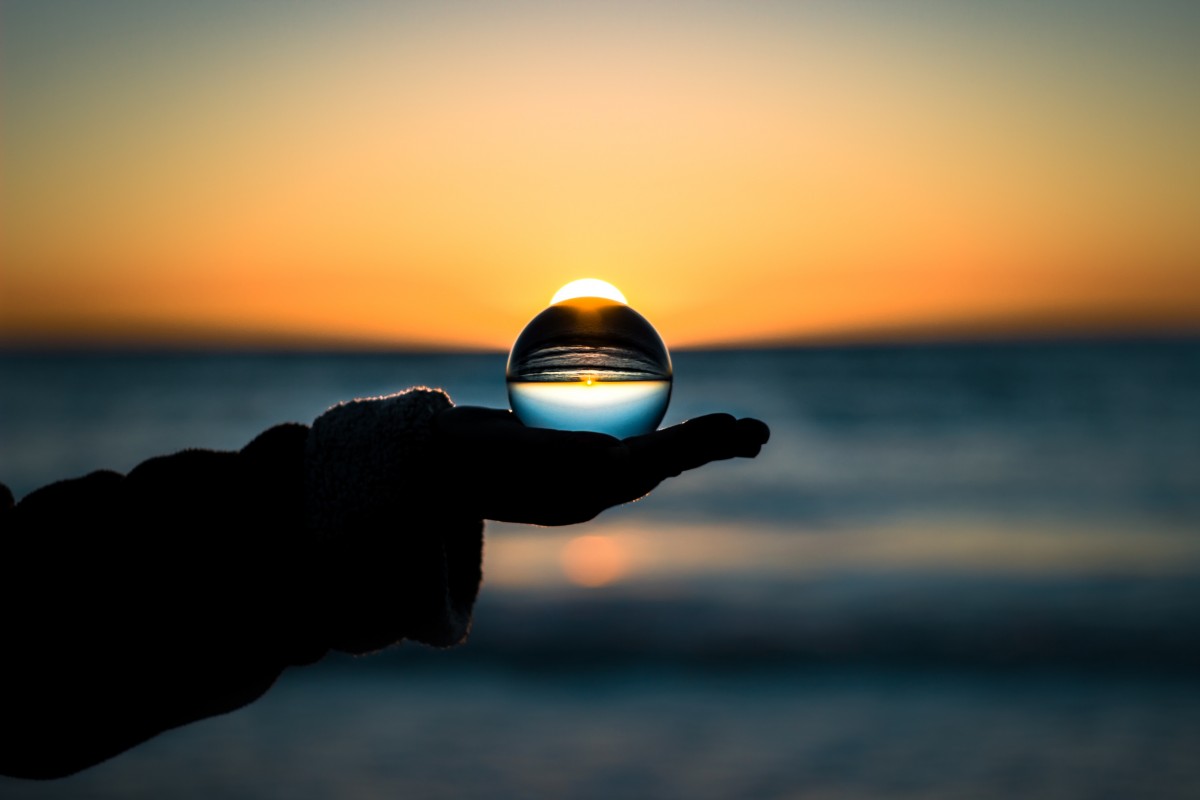 8 Mindfulness Tips during the Holidays
---
Marlynn Wei M.D., J.D. Urban Survival
Bring some peace and calm to your holidays.
The holiday season can be a stressful time—whether you are dealing with family or mingling at work holiday parties. Try these mindfulness strategies to reduce stress and bring a calm and attentive approach to your holiday this year.
Mindfulness is a way to be open and aware of what is happening in the moment—being present both internally and externally. Mindfulness has been shown to improve relationship satisfaction, reduce stress in relationships, and increase empathy. Mindful practices can also help reduce internal stress and anxiety.
1) Practice active listening. It's easy to tune out during holiday dinners and get-togethers, but try being attentive by using active listening. You might be surprised how rewarding and also how much more you will observe and hear. Try to understand the complete message that people are conveying—not just through their words, but also through their actions and body language.
Active listening works best when you minimize distractions, so put away your smartphone, turn off the TV, and turn down the music so that you can hear what people are saying. Acknowledge and encourage people to communicate by giving a simple nod or smile and respond by engaging directly with what they said (you don't have to agree).
2) Be open to the emotions of others. By being attentive and receptive to the people around you, you can increase your ability to connect. Observe how people are feeling during the holidays, and be open to communication of those feelings.
3) Be open to a range of emotions in yourself. Holidays can bring up a whole host of different emotions—and not all of them happy or celebratory. For many, the holidays can be reminders of loss, grief, or loneliness. You might experience these difficult feelings, especially when loved ones are absent, so allow yourself to make space and acknowledge whatever emotions come up for you rather than try to get rid of them.
4) Let go of old habits or patterns that might be holding you back. Holidays come with traditions and memories but, sometimes, old patterns can perpetuate negativity. It's easy to fall into familiar patterns. Perhaps you're annoyed with your in-laws repeating the same story at the dinner table or anxious around a competitive coworker vying for attention. Notice these thoughts and feelings that are happening now, and try to be curious about what is happening, rather than being stuck in thoughts or feelings you might be carrying from the past. This opens the possibility of a new experience in your interactions and can reduce feelings like frustration or boredom for you.
5) Expand how you communicate care. The holidays often means gift-giving for many cultures, though there are many other ways of showing that you care. Explore how you show your care by asking yourself questions before buying something: What are you trying to communicate through a gift? Are there additional ways to show that feeling or care, such as spending quality time, expressing how you feel about them directly, or doing something nice and supportive
6) Let go of judgment—both for yourself and others. Conflict with family and friends during the holidays can lead to judgment and self-criticism. Whether you're blaming your partner for not helping you prepare the holiday dinner or feeling disappointed in yourself when looking back at your year, notice when you're making judgments. Take a step back and try to loosen those feelings of being "bad," "wrong," or "inadequate." Even if it's hard to let go of criticism completely, simply notice when it is happening and let those thoughts be without entangling yourself in them to give yourself distance from the feeling.
7) Balance the "should's" with awareness of your own needs. Holiday obligations can be important but be sure to balance them with awareness of your own needs. Operating on obligations alone and trying to please everyone's expectations can lead to resentment and burnout. Rather than focus solely on planning the perfect dinner or getting perfect gift, observe how these expectations affect you. Make sure to take the time and space you need to nourish yourself in the meantime.
8) Practice self-compassion. During a busy holiday season, don't forget to take care of yourself and be good to yourself. Get regular sleep and exercise, and take time to do relaxing or fun things so that you can recharge. Taking care of yourself allows you to be able to be more attentive and calmer when you're with others during the holidays. You may even find that when you take care of yourself, it is possible to be kinder and more giving to others— all keeping in the holiday spirit.
Marlynn Wei, M.D., J.D. is a board-certified Harvard and Yale-trained psychiatrist, author, certified yoga teacher, and speaker on mindfulness and resilience. She is an expert contributor for The Huffington Post and Harvard Health and is the author of The Harvard Medical School Guide to Yoga. She integrates the healing power of yoga, meditation, exercise, and nutrition in her holistic private practice in New York City. Dr. Wei works with clients on stress reduction, building resilience, improving self-esteem, relationships, and career development.
Wei is the recipient of the Anne Alonso psychotherapy award from Harvard Medical School's Massachusetts General Hospital. She received her M.D. from the Yale School of Medicine and J.D. from Yale Law School. She has served as senior editor for the Yale Law Journal, editor of the Yale Journal of Health Policy, Law, and Ethics, and Harvard Review of Psychiatry. She is a member of the Massachusetts Bar Association.
Caregiver's Corner is provided as a public service of the Caregiver Resource Network. The Caregiver Resource Network is a collaboration of West Michigan organizations dedicated to providing for the needs and welfare of family and professional caregivers within the community. Funded by the Area Agency on Aging of Western Michigan with Older American's Act Title IIIE, Family Caregiver Support funds.