Diversity Academy: Living Alone But Not Lonely—Community and Family Connections Matter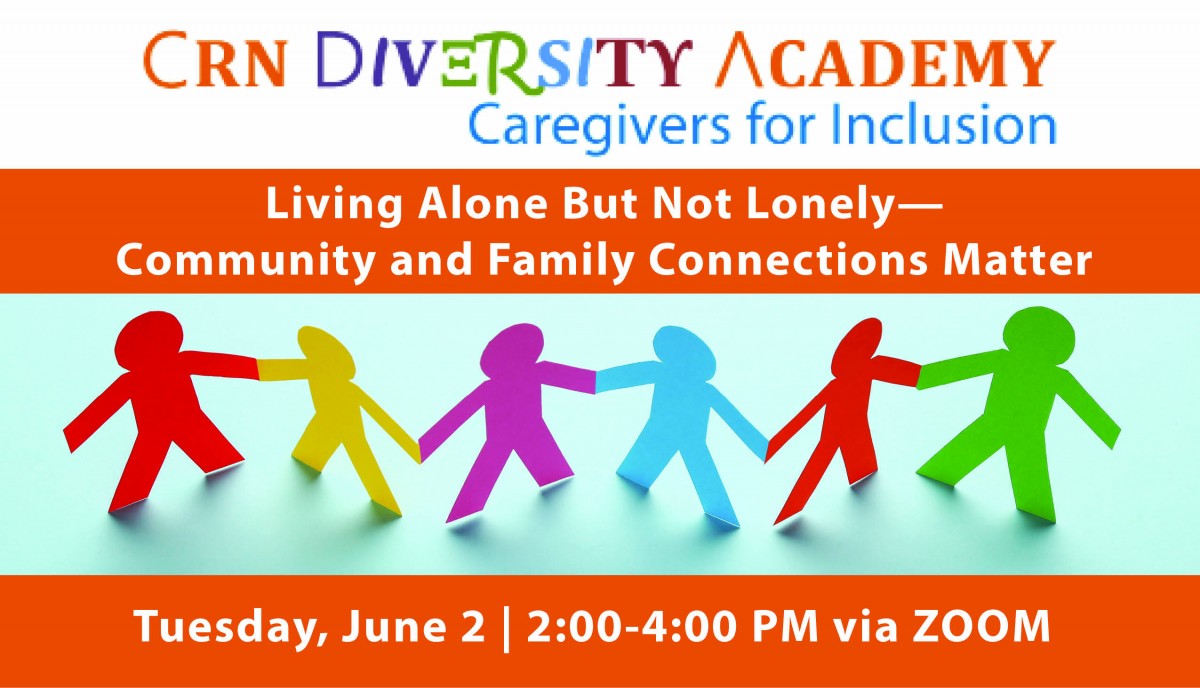 Tuesday, June 2, 2020 - 2:00 - 4:00 pm
Join us on the Zoom platform (via phone or computer) for a special Diversity Academy session. Hear from representatives as they discuss the importance of community and how to facilitate these connections while being isolated.
Speakers Include:
Jennifer Feuerstein, Associate State Director, AARP Michigan
Dr. Eric Achtyes, Medical Director, Network 180 | Psychiatrist, Cherry Health/Pine Rest
Michelle Terrill, Medicare/Medicaid Programs Coordinator, Senior Neighbors
Sondra Lienesch, Volunteer Coordinator, Spectrum Health Visiting Nurses
Registration Required!
Email: registration@aaawm.org or call: 616-222-7032
Once you are registered, you will be provided with the information for phone and online meeting access.
See the flyer here!